Event report
September afterwork with TBA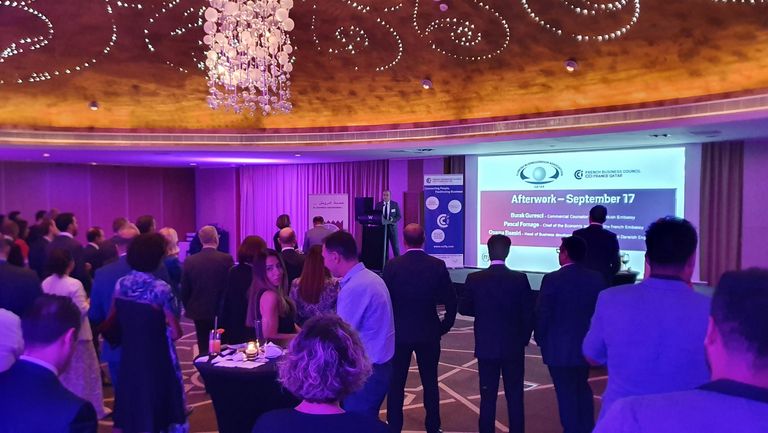 More than 100 people joined us for an amazing networking evening with the Turkish Business Community
Unanimous success for our September Afterwork with the Turkish Businessperson Association! Lots of connections were made between our two communities, in the W ballroom.
We thank the participants and our Speakers Burak Guresci Commercial Counselor of the Turkish Embassy, Pascal Fornage Chief of the Economic Service of the French Embassy, and Osama Baasiri Head of Business development and Estimation at AL Darwish Engineering.
We are grateful to our sponsor Al Darwish Engineering, also a new Patron Member for CCI France Qatar!