Event report
CFO Club : How Artificial Intelligence would help the CFO role and activities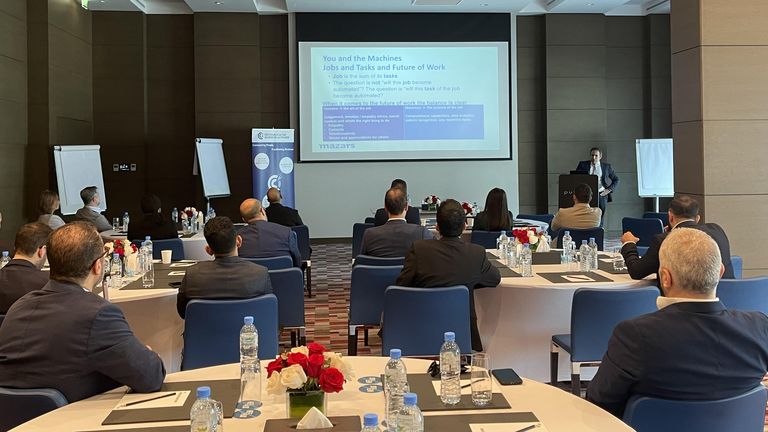 On Thursday, September 21, the CFO Club met to talk about Artificial Intelligence
The CFO Club focused on artificial intelligence and its role in finance functions.
The CFO Club's recent conference was a success, offering invaluable insights into the transformative power of Artificial Intelligence (AI) in reshaping the CFO role and activities. Hatem Elsafty and Mehdi Ben Moussa delved into AI's practical applications, showcasing its potential to help CFOs in their daily routine. About thirty executives and CFOs attended the conference at the Pullman.
A big thank you to our participants and speakers!
You will find the presentations in your private section: CFO Club