Actualités
Discover the new French Business Council App!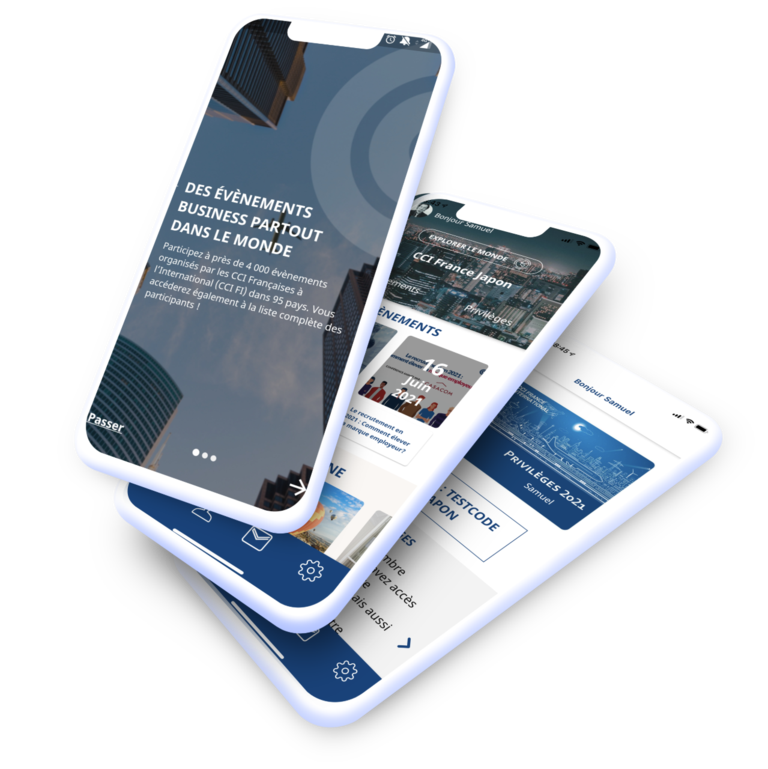 Reserved exclusively for members, CCIFI Connect has been designed to facilitate networking, view the complete calendar of events organized by the network all over the world and benefit from exclusive Privileges in many countries!

This app developed in partnership with BlueSoft is available on iPhone and Android.

Access more than 4,000 events a year in 95 countries organized by the International French CCI's and strengthen your network by contacting the speakers or participants.

Benefit from more than 1,000 exclusive offers negotiated in more than 40 countries thanks to the "Privileges" program.

Stay in touch with your Business council: receive regular alerts and messages.

Explore the world by choosing from 80 countries and discover the privileges and events organized by the Council you are targeting.

CCIFI Connect is available in 11 languages and automatically displays in the language of your phone. You can change the language at any time.