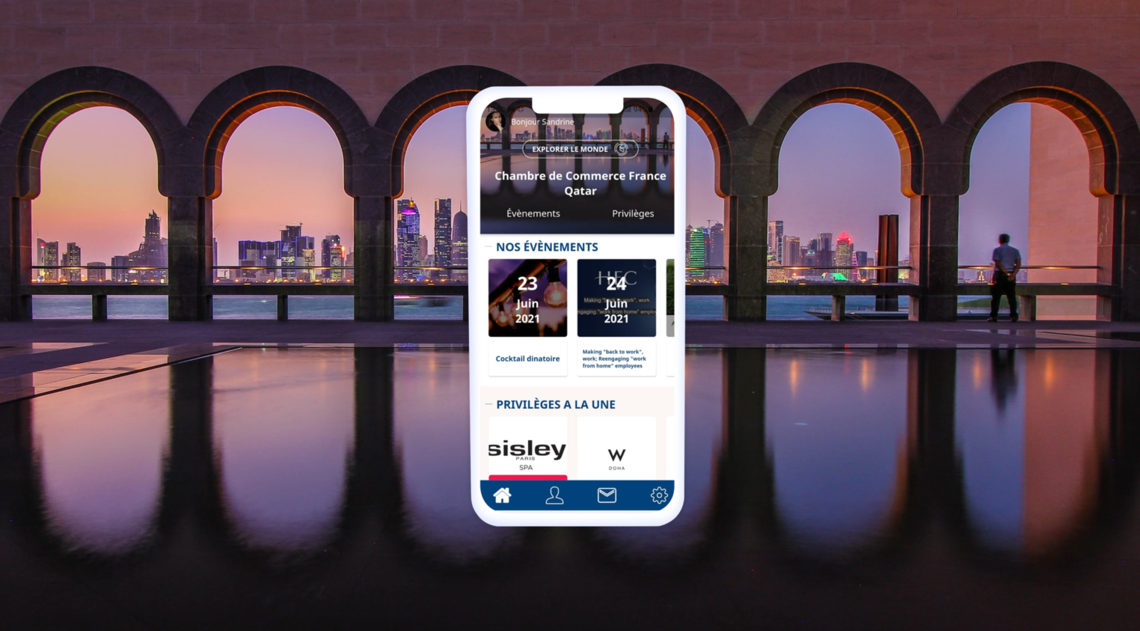 Explore the World with CCIFI Connect
The App for French international CCI
Reserved exclusively for members *, CCIFI Connect has been designed to facilitate networking, view the complete agenda of events organized by the network around the world and benefit from exclusive Privileges in many countries!
CCIFI Connect is accessible to all your employees, provided they registered on our website.
This application developed in partnership with the BlueSoft agency is available on iPhone and Android.
The app is available in 25 countries * for the moment, but it will gradually be available across our network, ie 95 countries. Are you interested in the application and cannot find it in your usual store? Contact your local French Business Council to find out more!
* Armenia, Bahrain, Canada, Colombia, Congo, South Korea, Costa Rica, Denmark, Egypt, Spain, France, Ireland, Lebanon, Luxembourg, Macau, Malaysia, Mexico, Norway, Portugal, Qatar, Switzerland, Taiwan, Thailand, Ukraine, Vietnam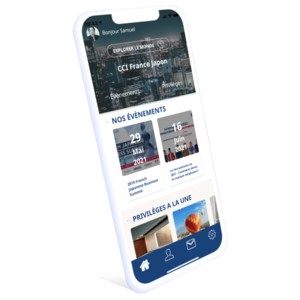 Access more than 4000 events per year in 95 countries organized by the French CCIs internationally and strengthen your networking by contacting speakers or participants.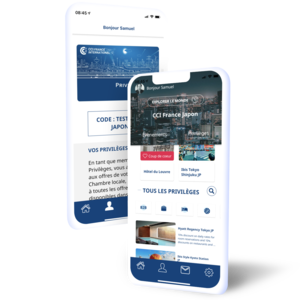 Benefit from more than 1000 exclusive offers negotiated in more than 40 countries thanks to the "Privileges" program.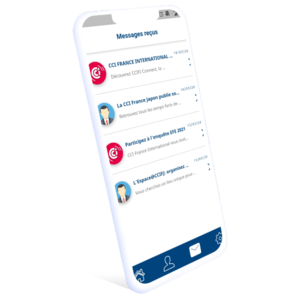 Keep in touch with your Council and receive regular alerts and messages from their team.
Explore the world choosing from 80 countries and find out about the privileges, events organized by the chamber you are targeting.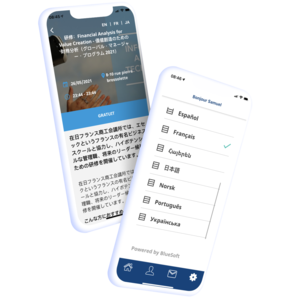 Connect is available in 11 languages ​​* and is automatically displayed in the language of your phone. You can change the language at any time.
* German, English, Armenian, Spanish, Danish, French, Japanese, Norwegian, Portuguese, Czech, Ukrainian (more languages ​​to come)