Event report • Human Ressources
WORKSHOP "Redesign your professional project in Qatar"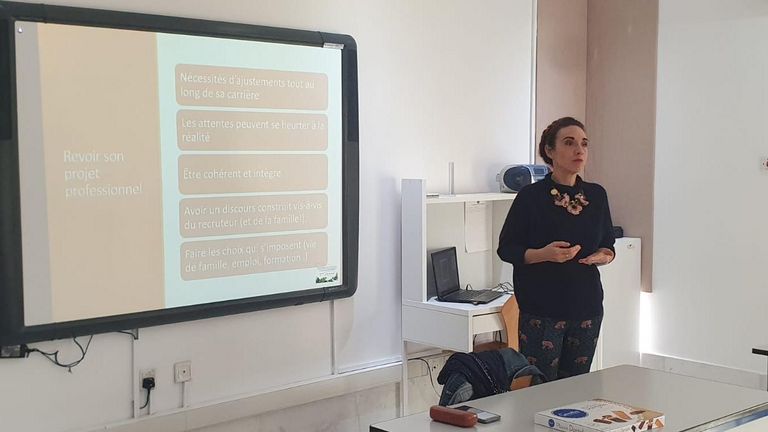 The first session of our Employment Workshops was held on the 2nd of February at the Institut Francais du Qatar. Estelle Roure, professional coach, and former DFPN President, walked the participants through the specifics of the Labour market in Qatar and gave them advice on how to design their professional projects. The next workshop will help them redesign their resume in English.